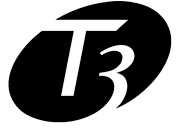 T3 Afar Diffuser
The answer to big, voluminous curls
Buy these together and save:
What you need to know:
Professional T3 heat distributor
Spreads heat evenly through vented finger extensions
Creates big volume by separating hair strands
Superfast drying without causing any heat damage
Stylish Satin Blush compact design
Only compatible with the T3 Afar Hair Dryer
This T3 Afar Diffuser has been made to attach to your T3 Afar Hair Dryer to give smooth and defined salon styled curls. When it comes to styling, you have to treat your curls with care to get the best out of them.
Using the motion of lifting the diffuser attachment up to the curls and then pressing them up to the scalp sets the hair in place, enhancing the definition of the curls. The airstream is spread evenly through the surface area of the diffuser head, which reduces heat damage and stops hair overheating.
Using the T3 Afar diffuser on your curls can actually dry your hair 30% faster. The vented finger extensions cradle the hair and make sure only small sections of hair are dried at one time. Airflow is controlled through the tiny holes to make sure drying is slow and steady, minimising frizz and maximising volume.
it's as simple as
Step 1: Before getting out of the shower, detangle your hair with a wide-tooth comb.
Step 2: Add your desired hair products and attach your T3 Afar Diffuser to your T3 Afar Hair Dryer.
Step 3: Alternate drying 3-4 inches of hair and hold the diffuser for 30 seconds at a time. Using the upward motions up towards the scalp.
Step 4: Continue till hair is dry all over and finish with a final scrunch with hair products to maintain volume and curls.
Need some help?
Our friendly experts are here to help you to find your perfect beauty device.