BeautyBio Complete Microneedling Set
Everything you need to rejuvenate your skin

BeautyBio Complete Microneedling Set
Everything you need to rejuvenate your skin

SEPTEMBER OFFERS: SAVE 11%
What you need to know
Painless, instantly rejuvenating treatments
Includes all microneedling and cryotherapy attachments
Increases skincare absorption
Improves skin texture and firms the complexion
Minimises the size of pores
Smooths the skin and reduces the appearance of wrinkles
Our Expert View
Say goodbye to enlarged pores, dull skin and wrinkles with the BeautyBio Complete Microneedling Kit. Including the GloPRO Regeneration Tool and a complete set of microneedling and cryotherapy attachment heads, this kit has everything you need to instantly rejuvenate your skin from head to toe.
What's Inside
BeautyBio GloPRO Regeneration Tool
BeautyBio GloPRO FACE Microtip
BeautyBio GloPRO BODY Microtip
BeautyBio GloPRO LIPS Microtip
BeautyBio GloPRO EYE MicroTip
BeautyBio GloPRO Cryo Duo Attachments
BeautyBio The Ultimate
BeautyBio Prep Pads
MICRONEEDLING
Use the GloPRO Regeneration Tool with its interchangeable MicroTip attachments heads for an instantly rejuvenating treatment. This set includes attachments for the face, body, lips and eye, so you can deliver a targeted treatment to problem areas and has everything you need for firmer, younger-looking skin.
ICE-COLD Cryotherapy
These professional-grade, stainless steel heads will instantly tighten and refresh your skin. Suitable for use around the eyes, face and body, store these attachments in the fridge before using to activate their ice-cold, cryotherapy powers. This treatment will naturally extract impurities, slow down excessive oil production and minimise pores.
Optimise your treatments
Perfectly prep your skin for your treatments with the BeautyBio Skin Prep Pads. The pads remove make-up and impurities to ensure your skin is completely clean before your microneedling treatments. Each pad contains a specially formulated GloPRO peptide complex, SteriGlow, to condition the skin before treatments.
Included in this toolkit is the BeautyBio The Ultimate, a super hydrating cream formulated with a unique HyperVitamin complex. Designed to boost your skin's antioxidant levels, this nourishing cream restores your youthful glow and protects the skin from free radicals.
Read more about BeautyBio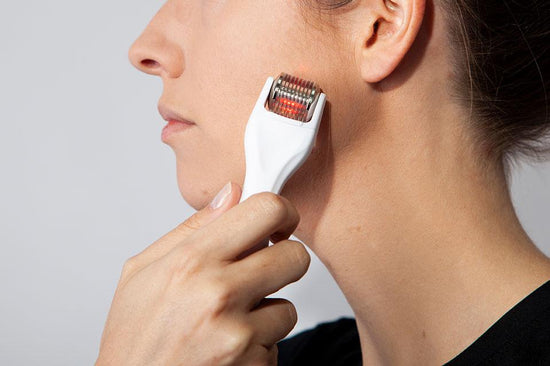 ---
---